Taken en verantwoordelijkheden
If you want to challenge yourself, working in a dynamic & international environment, then apply now!

PMI is currently looking for a Validation Engineer, based in Bergen op Zoom (duration 1 year). PMI has always been a leading company in the sector, but the time of transformation we are currently experiencing is quite exciting and is unprecedented. We are facing one of the greatest transformations in the history of fact-moving-consumer-goods, and the creation of a vision of a smoke-free future requires enormous courage, resourcefulness and motivation. Our organization stands for continuous improvement and therefore we not only try to improve in products but in our work too. Did you know we have awards for Equal Pay and Top Employer?

THE OPPORTUNITY
The Validation Engineer is responsible for ensuring the manufacturing process (including equipment, methods) are appropriately qualified and validated while conducting review of related documentation and leading quality risk assessment and change management activities. As Validation Engineer you will organize and coordinate the validation execution activities and you will ensure proper documentation and validation status. As Validation Engineer you will ensure that all validation activities are carried out and reported in a timely manner and that all deviations during validation activities are investigated and escalated when required.

RESPONSIBILITIES
In your new position as Validation Engineer, you are responsible for:
Write, review and update validation documentation;
Maintain an accurate set of validation documents;
Develop test plans, coordinate and supervise testing phases and manage issues;
Support Project and Operations teams in relation to Validation;
Perform risk assessments for process changes;
Support non-conformity (NC) and corrective action/preventive action (CAPA) procedures;
Recommend process upgrades and efficiency improvement and implement them;
Help easy organizational transformation with change management process;
Perform QA review of documentation to support the validation of the site equipment.
To be successful in your new role as Validation Engineer you need:
Bachelor or Master degree in Technology, Engineering or Sciences;
2+ years of experience in a similar position with validation activities;
3-5 years' experience in Food, Pharmaceutical or Medical Devices industry
Professional knowledge of the English language, Dutch would be considered as a plus
As a person, you can be described as a good communicator with a customer focus. You like to challenge and motivate your colleagues. As the Validation Engineer, you are strong in understanding others. You have the ability to organize, manage, and prioritize your work while keeping a focus on the results. Through your analytical and proactive attitude, you know how to see through processes and you know how to apply a 'next level' of working effectively.
Philip Morris Investments B.V.
Philip Morris International Inc. (PMI) is the leading international tobacco company, with six of the world's top 15 international brands, including the number one cigarette brand worldwide. You will join a dynamic, international and fast-paced work environment in a constantly evolving industry and will interact with different levels of experience and expertise across the Company. We offer a contract with competitive salary commensurate to the professional experience. Our company offers you a fresh perspective. Here, you will never stop exploring and discovering. We take on-the-job learning to another level, giving you every opportunity to develop your career and reach your full potential. This position will advance your experience with innovative technologies, services, and processes. Backed by a competitive salary and compensation package, you will work in a professional setting with clients and team members from all over the world. * Reduced-Risk Products ("RRPs") is the term we use to refer to products that present, are likely to present, or have the potential to present less risk of harm to smokers who switch to these products versus continued smoking. We have a range of RRPs in various stages of development, scientific assessment and commercialization. Because our RRPs do not burn tobacco, they produce far lower quantities of harmful and potentially harmful compounds than found in cigarette smoke.
Meer informatie
Voor meer informatie bekijk onze bedrijfspagina (klik op ons logo bovenaan de vacature).

Solliciteren?
Solliciteer direct via onderstaande button.
Acquisitie naar aanleiding van deze vacature wordt niet op prijs gesteld
.


Solliciteren kost slechts enkele minuten.
Hier ga je werken: Philip Morris Investments B.V.
Welkom bij Philip Morris Investments B.V., sinds de fusie van Philip Morris Holland B.V. en Philip Morris Investments B.V., de overgebleven entiteit. Philip Morris Holland B.V. werd in 1969 opgericht en begon zijn productieactiviteiten in een kleine fabriek in Eindhoven. Toen ons bedrijf groeide, namen we in Bergen op Zoom een nieuwe fabriek in gebruik om tegemoet te komen aan de verhoogde productievraag.
De fabriek in Bergen op Zoom richt zi...
Ik wil meer weten over Philip Morris Investments B.V.
Anderen bekeken ook
Oosterhout (43 km)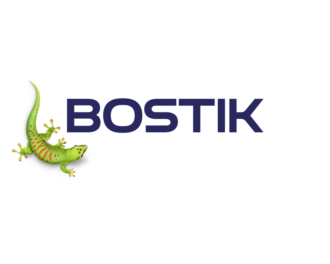 HBO
24 - 40 uur
13 dagen geleden
Rotterdam (50 km)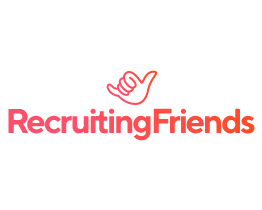 LBO, MBO, HBO, Universitair
0 - 40 uur
15 dagen geleden
Rotterdam (48 km)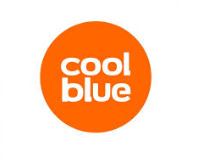 HBO
0 - 40 uur
23 dagen geleden
Klundert (25 km)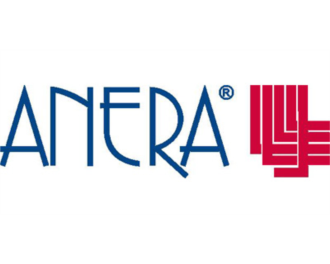 HBO
40 uur
27 dagen geleden
Noord-Brabant (39 km)
LBO, MBO, HBO, Universitair
0 - 40 uur
29 dagen geleden