Taken en verantwoordelijkheden
You coach, lead and help a development team to build software that will give our colleagues and customers a big smile.
How do I become a Technical Team Lead at Coolblue?

At Coolblue, we build almost all of our software ourselves. For instance the website, mobile apps, but also the majority of all applications used by our colleagues. As a team lead you help your team to get a little better every day. You challenge your team to come up with good ideas and to innovate further. As a Technical / Development team lead you help your team to advance in the technical field but also in their personal development. You provide a safe environment where everyone can give each other feedback. This way, the team and the applications we build become a little better every day. Because we build almost all our applications ourselves, we are looking for team leaders who can for instance work well with PHP, JavaScript, C # or Kotlin /Swift. Do you get energy from developing beautiful, cost-efficient software and helping your colleagues become a little better every day? Then this is the role for you. Would you also like to become a Technical Team lead at Coolblue? Read below to see if you fit the profile.

You enjoy doing this

Coaching, done by reviewing code, programming pairing and holding development meetings regularly.
Impact strategic decisions by providing technical and non-technical guidance to your team and working with the Product Owner.
Ensuring that software and website can meet the constantly changing and growing needs of Coolblue. For example, we have a fully automated CI / CD pipeline and we do about 500 deployments per day.
Every day is different, and every day is a little bit better.
Assisting team members by defining and following a clear growth path and helping them achieve this.
Collaborate with the scrum master to improve daily team performance.
You recognize yourself in the following
You have a technical Bachelor or Master in for example Computer Science.
You have at least 2 years of experience as a Team Leader and previously worked as a developer for several years.
You have experience with giving feedback, motivating and coaching developers with their technical and soft skills.
You have strong communication skills and are able to explain the right technical decisions to technical and non-technical colleagues.
You ensure good code by applying the Solid principles, unit testing and TDD / DDD, among other things.
You feel at home in an Agile environment. You are used to working with Scrum or Kanban.
You are strong in software development in: C#, PhP, Swift, Kotlin or Javascript.
You are fluent in English.
This is what you're looking for in a job
Working together in an international environment with colleagues from the Netherlands, Belgium, Spain, Brazil, Mexico, and Italy, among others.
Room for new initiatives and ideas. We're always open to those, whether you've been with us for a week, a month, or a year.
Relocation assistance: from A to Z
An extraordinarily good work environment with colleagues who make you happy, epic (digital) Coolblue parties, pub quizzes and other activities.
Over 30 courses in our Coolblue University to get a bit better every day.
Travel allowance and a retirement plan.
25 leave days. As long as you promise to come back.
A discount on all our products.
A picture-perfect office at a great location. You could crawl to work from Rotterdam Central Station. Though we recommend just walking for 2 minutes.
At this moment we all work from home. Of Course we help you creating the best home-office possible. Including desk chair, laptop and blue garlands.
Meer informatie
Voor meer informatie bekijk onze bedrijfspagina (klik op ons logo bovenaan de vacature).

Solliciteren?
Solliciteer direct via onderstaande button.
Acquisitie naar aanleiding van deze vacature wordt niet op prijs gesteld.


Solliciteren kost slechts enkele minuten.
Hier ga je werken: Coolblue
---
Er zijn weinig bedrijven waar zoveel collega's ook vrienden zijn. Dat is onze kracht. Omdat je voor vrienden alleen het beste wilt. Omdat we het samen beter weten dan alleen. Omdat we de beste ideeën soms buiten werktijd bedenken. Omdat je tegen vrienden gewoon de waarheid vertelt. Eerlijk en direct, ook als dat moeilijk is. We luisteren, en staan open voor kritiek. We geven zonder direct iets terug te verwachten. 

Vriendschap ontstaat...
Ik wil meer weten over Coolblue
Bij Coolblue krijg je de vrijheid om te doen wat je wilt. Het maakt niet uit of je nieuw bent, want er wordt gewoon naar je geluisterd en je krijgt de kans om inzichten te delen.
George Khedoe
Product Support Specialist
Anderen bekeken ook
Rotterdam (0 km)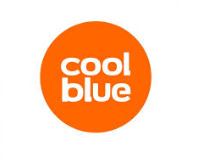 HBO
0 - 40 uur
11 dagen geleden
Montfoort (35 km)

LBO, MBO, HBO, Universitair
0 - 40 uur
24 dagen geleden
Oosterhout (43 km)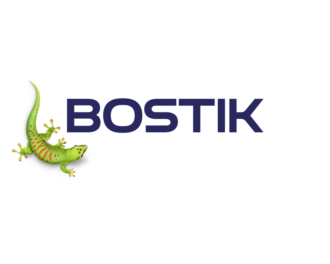 HBO
40 uur
18 dagen geleden

4000,- bruto per maand
Rotterdam (0 km)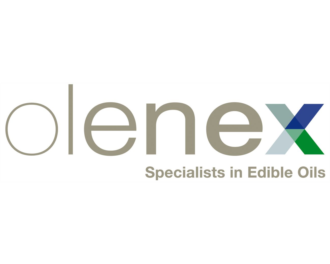 LBO, MBO, HBO, Universitair
0 - 40 uur
30 dagen geleden
Steenbergen (40 km)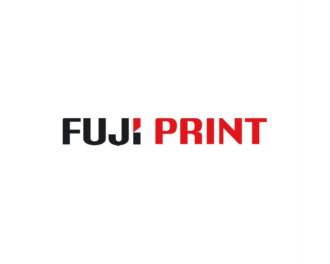 HBO, Universitair
0 - 40 uur
2 dagen geleden