Taken en verantwoordelijkheden
Aantal uren 32 - 40
The job description of Solution Architect Connectivity
As a Solution Architect working for Vion, you're the technical lead for your Services: Connectivity. Internally this role is known as Subject Matter Expert (SME) and within this role you will be focusing on planning, managing and organizing the your services, projects and initiatives, which will? be aligned with the requirements from internal clients (worldwide). You'll be working closely together with the Domain Architect and the SME's in other fields of expertise and the suppliers to ensure the Infrastructure department delivers the services the organization can rely upon.?
Every day 100 million consumers worldwide eat a meal with a little bit of Vion. This quantity comes with a big responsibility. At Vion we work passionately every day on the global food challenge: feeding 9 billion people in 2050. How can you contribute to this?
The main responsibilities of the role can be described as follows:
Formulating objectives on a strategic and operational level, keeping track of technological developments, initiating innovation & improvements and setting standards and priorities
Contribute to the translation of business requirements into functional and technical requirements regarding the service
Participate and manage project groups (including employees from suppliers) in accordance with uniform project guidelines
Supervising, checking and evaluating work performed by external suppliers in accordance with guidelines and contract agreements with external parties
Management and supervision of maintenance and updates to installations to guarantee quality and continuity
The provision of data for the purpose of annual budgets and long-term financial provisions and monitoring of current budget
Provide management information and reports to both the IT manager and internal customers
Profiel kandidaat
What do we expect from you?
Deep understanding of the domain specific solutions, technologies and systems such as:
Responsible for the design, development and implementation of network related projects
Broad domain knowledge of network environments in corporate environments (LAN/WAN/Wireless/Datacenters)
Knowledge in network rollouts and datacenter operations
Routing protocols (BGP, OSPF)
Security (DMZ, firewalls, IPsec/VPN, IDS/IPS)
Troubleshooting skills in complex network environments
Familiar with administration of routers and switches (CISCO / HP)
Familiar with administration of wireless solutions (Cisco Meraki)
Knowledge on network security concepts
Knowledge on cloud proxy technologies (zScaler)
Knowledge on SD WAN Solutions (Silverpeak)
Awareness of relevant technologies in the wider industry, and their strengths and weaknesses
Able to engage with delivery and ops personnel on complex technical issues and take ownership
Ability to explain complex technical issues to non IT-experts and to persuade and influence key stakeholders
Can-Do mentality and focus on operational excellence
Teamwork, good communication & organizational skills where presupposed with a well-developed and strong character
5+ years experience in corporate environments and at least 2+ years in similar role
ITIL v3/4 Foundation certification
Within IM&T, English is the communication language, so experience in this language is requested.?Dutch is mandatory.
Knowledge and experience of German (in word and writing) is considered a pre
The willingness to make business trips to Germany
The willingness to participate in standby shifts
What can you expect from us?
We offer a versatile role within a leading international food company where you get the space to get the best out of yourself.
In case you think you are the right candidate to become our new colleague, share your talents with us by sending your application letter and resume via the 'apply' button below. If you would like more information about this position please contact Raoul Lustermans by email at raoul.lustermans@vionfood.com
For this vacancy we consciously choose to contact potential candidates directly and we appreciate it if companies do not offer their services to us unasked.


Solliciteren kost slechts enkele minuten.
Hier ga je werken: Vion Food Nederland
---
Werken voor een bedrijf in de food top 100Elke dag genieten meer dan 100 miljoen mensen wereldwijd van Vion-producten. Deze producten zijn een essentiële bron van proteïne voor het menselijk lichaam. Werken bij Vion betekent dat je meebouwt aan toekomstbestendige, duurzame ketens. Dat je bijdraagt aan de ontwikkeling van het voedsel van morgen. Vion maakt het verschil, binnen de keten én daarbuiten. Jij ook?
Leiderschaps- en ...
Ik wil meer weten over Vion Food Nederland
Wil je meer weten over werken bij Vion Food Group, onze vacatures, traineeships of stagemogelijkheden? Neem dan contact op met onze corporate recruiter.
Christel van Oers
Corporate Recruiter
Anderen bekeken ook
Etten-Leur (43 km)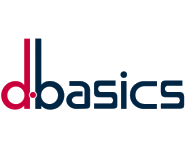 MBO, HBO
40 uur
nieuw

2100
Waalwijk (20 km)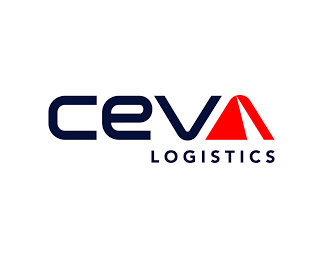 LBO, MBO, HBO, Universitair
0 - 40 uur
nieuw
Waalwijk (20 km)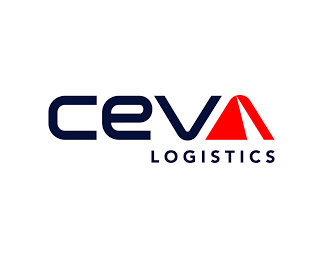 LBO, MBO, HBO, Universitair
0 - 40 uur
nieuw
HBO, Universitair
0 - 40 uur
3 dagen geleden
Zaltbommel (15 km)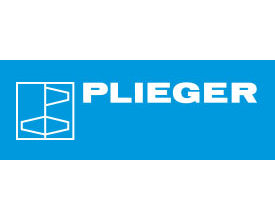 HBO
32 - 40 uur
6 dagen geleden