Wij bieden
Salarisschaal conform CAO
Werken vanuit huis mogelijk
Waarom onze organisatie
Spannende opdrachten en interessante uitdagingen.
Goede ontwikkelmogelijkheden, persoonlijk en professioneel.
Met oog voor de balans tussen werk en privé.
Taken en verantwoordelijkheden
Aantal uren 24 - 32
This position requires residency in the Netherlands.

About Vion
Vion is an international producer of meat, meat products and plant-based alternatives with production locations in the Netherlands and Germany. Vion has sales support offices in thirteen countries worldwide. Our four business units Pork, Beef, Food Service and Retail, provide fresh pork, beef, meat products, plant-based alternatives and by-products for retail, foodservice and the meat processing industry .
The IM&T (Information Management & Technology) departments responsibility is to keep all IT systems up to date to and by doing so, support all Vion processes. Besides maintenance is the department responsible for the development of technical & services roadmaps and the digital agenda for the Vion organization, our customers, our partners and colleagues.
The Global Business Solutions department is currently being reshaped into a "lean application support organization" and is focusing on continuously improving and updating the Business Applications environment. We're in an exciting phase with lots of interesting challenges, changes and running projects. To make sure we stay on top of our game: We're looking for a  Service Contract Manager (0,6 fte) in Boxtel.
What do you do as a Service Contract Manager?
The Service Contract Manager is working in close cooperation with the Manager Global Business Solutions and the team leads to manage the contracted services on a day to day basis;
The activities are focused on optimizing the process of service delivery by suppliers and the optimal use of the contracted services and licenses. The service delivery to the user organization has the highest priority, even in case the requirements go beyond the contract;
The Service Contract Manager works also in close cooperation with Procurement and the Contract Management Teams.
The role:
Proactively manage (operational level) all agreements, deliverables, duties, assumptions, conditions expectations and goals agreed with the suppliers at the start, during and at the end of the contracts;
Work with the suppliers to clear up all differences, encountered in the day to day operations, in interpretation of the contract conditions to ensure smooth cooperation;
Deliver regularly and upon request, reports/information based on measurable KPI's in regard to progress, costs, risks, issues, decisions, actions, contracts;
Organize, conduct and administer service meetings with suppliers based upon beforehand gathered information;
Maintain a correct and up to date contract administration.
Profiel kandidaat
What do we expect of you?
3+ years' experience in corporate environments and at least 2+ years in similar role in a complex environment;
Experienced in gathering and processing performance information in- and outside the department;
Relevant HBO education;
Basic legal knowledge;
Basic knowledge of procurement and commercial processes;
Experience with negotiating and conflict management;
Preferably at least basic knowledge of IT;
Can-Do mentality and focus on operational excellence;
Within IM&T, English is the communication language. Knowledge and experience of German is considered a pre;
The willingness to make business trips to Germany.
What can you expect of us?
We offer a versatile role within a leading international food company where you'll find space to get the best out of yourself;
Every day is different. In this dynamic sector you never know what you will get on your plate the next day.
A competitive salary;
25 vacation days (including the option to purchase 5 additional days).
In addition to the salary, you will receive 8% holiday pay;
It concerns a function for 24 hours a week;
Your home-work travel expenses are reimbursed from 0 until 75 km one way (€0,19 per KM);
Unlimited access to the Vion Academy with more than 600 different training courses and courses for your own personal development and growth;
Opportunities for doing external training for your own personal development and growth.
Vion has various schemes for active participants, such as a bicycle plan and group health insurance.
If you want more information about this position or apply immediately, please send your resume to Sophie.goldenbeld@vionfood.com.
Job alert maken
Maak een job alert voor 'contractmanager' en ontvang dagelijks vergelijkbare vacatures per mail
LBO, MBO, HBO, Universitair
0 - 40 uur
11 dagen geleden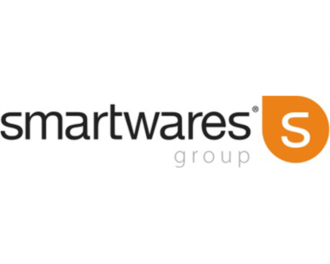 Tilburg (12 km)
HBO
40 uur
10 dagen geleden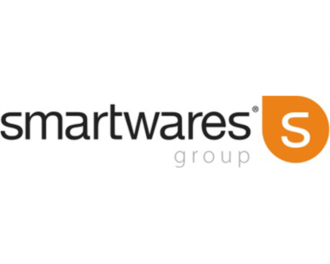 Tilburg (12 km)
HBO
40 uur
53 dagen geleden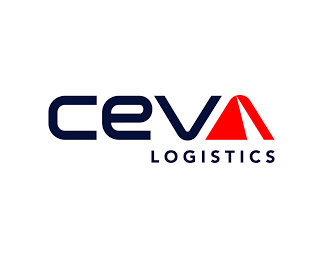 Waalwijk (20 km)
LBO, MBO, HBO, Universitair
0 - 40 uur
gisteren
Wil je meer weten over werken bij Vion Food Group, onze vacatures, traineeships of stagemogelijkheden? Neem dan contact op met onze corporate recruiter.
Milena van Maasakker
Corporate Recruiter
Onze arbeidsvoorwaarden
Salarisschaal conform CAO
Werken vanuit huis mogelijk
Onze waarden
Sharp
We willen koploper zijn in onze sector en werken aan producten van de toekomst. We zijn vaardig en kunnen gaan met onverwachte marktomstandigheden.
Connected
We willen in het centrum van de essentiële voedselketens staan. Wij geloven dat de kern van ons succes ligt in diepgaand inzicht. We hebben allemaal het gevoel onderdeel te zijn van een groter geheel.
Brave
Bij Vion doen we revolutionaire dingen die nooit eerder zijn gedaan. Samen willen we de weg vrij maken en een voorbeeld zijn voor anderen door een toekomstbestendige proteïneketen te ontwikkelen.
Hoe ziet je sollicitatieprocedure eruit?
Sollicitatie
Via de sollicitatieknop kun je rechtstreeks op onze vacature reageren.
Telefonische screening
Het eerste contact is met de recruiter of telefonisch maar meestal via Teams.
Eerste interview
Het eerste gesprek vindt plaats op kantoor met de hr-manager en de hiring manager.
Tweede interview
De gesprekspartners tijdens het tweede gesprek variëren.
Aanbod
Het aanbod zal via de hr-manager met je worden gedeeld.


Solliciteren kost slechts enkele minuten.
Hier ga je werken: Vion Food Nederland
---
Werken voor een bedrijf in de food top 100Elke dag genieten meer dan 100 miljoen mensen wereldwijd van Vion-producten. Deze producten zijn een essentiële bron van proteïne voor het menselijk lichaam. Werken bij Vion betekent dat je meebouwt aan toekomstbestendige, duurzame ketens. Dat je bijdraagt aan de ontwikkeling van het voedsel van morgen. Vion maakt het verschil, binnen de keten én daarbuiten. Jij ook?
Leiderschaps- en ...
Ik wil meer weten over Vion Food Nederland