Taken en verantwoordelijkheden
As a Scrum Master you help development teams with applying the right framework, working closely together with other Scrum Masters and Product Owners.
How do I become a Scrum Master at Coolblue?

You will work with multiple teams to help them become high performing and self-organized by ensuring that Agile principles and related frameworks are understood and effectively applied. You will support individuals and teams by coaching, holding workshops and giving feedback with fellow agile specialists. You will challenge and support the Product Owner and the Team Lead on practices such as effective backlog management, prioritization, handling technical debt, etc. In addition, you will collaborate with (the) Scrum team(s) to enable them to become self-organizing and high performing.

Furthermore, you make sure the Tech department and its stakeholders understand Agile, Scrum and Kanban values and practices. You contribute to the agility of the company by collaborating with fellow agile specialists on facilitating and developing new trainings, practices and approaches. Would you also like to become a Scrum Master at Coolblue? Read below if the job suits you.

You enjoy doing this

Coaching teams on continuous improvement, teamwork and agile mindset.
Creating and facilitating workshops, ranging from Team Dynamics for the scrum team to Lean Start-up for product owners.
Thinking about creative solutions to take care of impediments and coach others to do so themselves.
Working autonomously to improve your domain's way of working, mindset and transparency within and outside of the domain.
Sharing knowledge you are passionate about with Agile colleagues continuously.
Collaborate with a tight knit group of Scrum Masters on improving the company's agile mindset.
You recognize yourself in the following
You have at least 2 years experience as a dedicated Scrum Master (no combined roles).
Demonstrated experience with a variety of practices & techniques like Scrum, Kanban, Lean, etc.
You are passionate about helping teams continuously improve by challenging their practices, and/or by facilitating sessions for them.
You have experience in coaching teams and guiding individuals to enable them to reach their goals.
You are eager to learn about Agile and related practices and interested in sharing it with others.
You are fluent in English.
You have an European passport and live already in the Netherlands (no relocation assistance available).
This is what you're looking for in a job
Money.
Over 30 training courses at our own Coolblue University.
Travel allowance and a retirement plan.
25 leave days. As long as you promise to come back.
A discount on all our products.
An extraordinarily good work environment with colleagues from all over the world who make you happy, epic (digital) Coolblue parties, pubquizzing, and other activities.
Room for new initiatives and ideas. We're always open to those, whether you've been with us for a week, a month, or a year.
A job at one of the fastest-growing companies in the Benelux.
A picture-perfect office at a great location. You could crawl to work from Rotterdam Central Station. Though we recommend just walking for 2 minutes.
At this moment we all work from home, as far as this is possible. Ofcourse we take care of a home office supplies. Including a desk chair, laptop and blue colored decoration.
A flexible workplace. Work in the Netherlands where you like and meet your team a few times a month in our office in Rotterdam. (When the Covid-guidelines allow this)


Solliciteren kost slechts enkele minuten.
Hier ga je werken: Coolblue
---
Er zijn weinig bedrijven waar zoveel collega's ook vrienden zijn. Dat is onze kracht. Omdat je voor vrienden alleen het beste wilt. Omdat we het samen beter weten dan alleen. Omdat we de beste ideeën soms buiten werktijd bedenken. Omdat je tegen vrienden gewoon de waarheid vertelt. Eerlijk en direct, ook als dat moeilijk is. We luisteren, en staan open voor kritiek. We geven zonder direct iets terug te verwachten. 

Vriendschap ontstaat...
Ik wil meer weten over Coolblue
Bij Coolblue krijg je de vrijheid om te doen wat je wilt. Het maakt niet uit of je nieuw bent, want er wordt gewoon naar je geluisterd en je krijgt de kans om inzichten te delen.
George Khedoe
Product Support Specialist
Anderen bekeken ook
Rotterdam (0 km)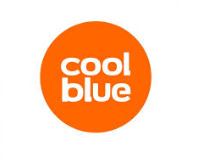 HBO, Universitair
0 - 40 uur
12 dagen geleden
Vondelingenplaat (10 km)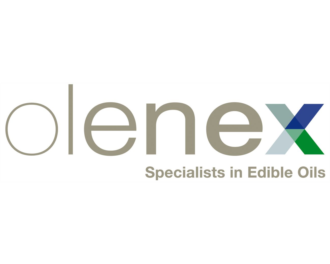 MBO, HBO
0 - 40 uur
12 dagen geleden
Rotterdam (0 km)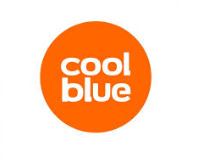 Universitair
0 - 40 uur
12 dagen geleden
Rijen (48 km)

HBO
0 - 40 uur
16 dagen geleden
Breda (43 km)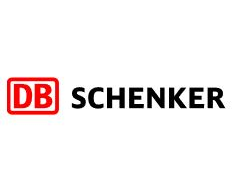 HBO
32 - 40 uur
17 dagen geleden