Taken en verantwoordelijkheden
About OFI:
ofi offers sustainable, natural, value-added food products and ingredients so that consumers can enjoy the healthy and indulgent products they love. It consists of Olam's industry-leading businesses of Cocoa, Coffee, Edible Nuts, Spices and Dairy.
The Spices BU at ofi is on a strategic transition towards customer-centricity and innovation. The Compliance and Quality Manager plays a critical role in our sustainable growth and innovation.

As the Scientific & Regulatory affairs Manager for Spices, you will enable a balanced and risk-based decision making with a high level of business sense and providing pragmatic solutions to our business and customers. You will bring the experience, intellect, communication skills and personal gravitas to be a trusted advisor to all stakeholders: customers, origins, sales, and customer service teams as needed.
Responsibilities:

Customers
Be the first point of contact for customers in case of Quality related questions and complaints, balancing business risks with business opportunities (receipt of complaint / support and guidance to the investigation done at Origin / review of investigation outcome / communication to Customer / CAPA implementation. It includes personal visit to Customers in case of specific issues/control/discussion and advices on CAPA).
Provide support with Technical Document Request (TDRs) from Customers
Origins
Support and guide IQ Teams at Origins (Spices) on food safety and regulatory compliance (e.g. monitoring plans, acceptable thresholds, contamination sources, minimization strategies). Regulatory compliance for ALL parameters involved in the production of spices ingredients along all supply chain (raw materials and post harvesting treatments at farm level; manufacturing processes performed by Olam or 3rd party contractors; manufacturing aids; additives; packaging; fumigant – in site and prior shipment; transport, etc.).
Provide help, expertise on technical/commercial related matters to PLM/IQ Team/MATS Team (e.g. manufacturing equipment, sterilization lines, feedback on spices products grades typically bought in EU/other markets, feedback on specific Customers and/or competitors and so on)
Provide support to the local organization and origins to evaluate and guarantee compliance for all new products and blends.
Business
Translate risk-related data into meaningful and insightful information for business decision making.
Provide help, expertise and guidance to IQ Teams for HACCP plan, control procedures, new projects
Provide support in specs review and approval, both from external (Customer, packaging suppliers) and internal Origin (Olam specs, product legal declaration/labeling
Active member of the relevant associations for the industry to anticipate and influence changes. Dutch Spices Association (KNSV), European Spices Association (ESA),
Inform, train and assist our internal stakeholders on future and current changes in legislation.
Proactively monitoring and gathering info on food safety alerts and emerging contaminants / possible issues, providing expertise and guidance to the Olam Spices Origins potentially affected
Keep accurate records on complaints, regulatory changes, etc.
All stakeholders
Build effective relationships with quality managers at our customers, local teams at origin, and internal sales and customer service teams.
Proactively engage in problem-solving to fit the cross-functional needs of the business, including Operations, Marketing, Sales, etc.
Improve systems and streamline processes as needed
Perform other duties as assigned to meet the ongoing needs of the organization
Build database of quality documents
Based in Rotterdam, The Netherlands.You will report directly to the Head of Sales – Spices EMEA with a dotted line to the European ofi head of quality based in the Netherlands. The position is part of the Spices EMEA team and the regional Quality structure.
Requirements:
Minimum 10 years of experience as a Quality and Compliance Manager in the Spices industry.
In dept understanding of the European legislation governing Spices
An MSc degree in Food Technology or Food Chemistry or related topic.
Comfortable to develop and maintain relationships with global or regional customers.
Has integrity, is inclusive and treats internal and external stakeholders with respect.
Has excellent communication and social skills. Listens well. Fun to work and open minded.
Proficient in spoken and written English.
This position requires travelling to visit the origins and customers up to 10% (depending on covid restrictions).


Solliciteren kost slechts enkele minuten.
Hier ga je werken: Ofi Europe
---
ofi was established in 1989 with 1 product in 1 country, trading cashew from Nigeria into India. Today we are a leading agri-business operating from seed to shelf in 65 countries, supplying food and industrial raw materials to over 13,800 customers worldwide. Our team of 23,000 employees has built a leadership position in many businesses including cocoa, coffee, cashew, rice and cotton. We have 44 different products across 16 pla...
Ik wil meer weten over Ofi Europe
Job alert maken
Maak een job alert voor 'kwaliteitsmanager'
en ontvang dagelijks vergelijkbare vacacatures per mail
Anderen bekeken ook
LBO, MBO, HBO, Universitair
0 - 40 uur
nieuw
Rotterdam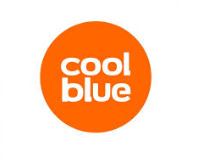 LBO, MBO, HBO, Universitair
0 - 40 uur
7 dagen geleden
Rotterdam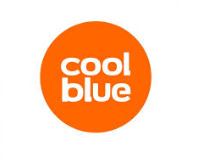 LBO, MBO, HBO, Universitair
0 - 40 uur
19 dagen geleden
Papendrecht (17 km)

LBO, MBO
24 - 40 uur
25 dagen geleden
LBO, MBO, HBO, Universitair
0 - 40 uur
32 dagen geleden