Taken en verantwoordelijkheden
GrandVision Benelux, part of the EssilorLuxottica group, is a global leader in optical retailing, delivering high quality and affordable eyecare. We help people of all ages experience the wonder of clear vision. In the Benelux region, GrandVision operates under the Pearle Opticiens and Pearle Studio brands. We are also the retail organisation behind Zonnebrillen.com
As our BI Reporting Specialist you will work with a team of 12 people in the Controlling Department at our Support Office in Soesterberg.
Our core values at GrandVision Benelux are DO, DARE, CARE. These values define who we are, what we stand for and how we work together. If you have ambition and drive, we want to get to know you!
DO - Be passionate, work hard and make it happen!
As our SAP BI Specialist, you lead the way at GrandVision Benelux when it comes to business intelligence and data management processes supported by SAP applications. The Controlling Department is guided by your clear insight. You work closely with the client and use your creativity to develop crystal clear data visualisations. Among other things the role involves:
giving solicited and unsolicited advice with the aim of improving team performance
supporting the identification of information needs within the Controlling Department and translating these needs into effective products
developing complex dashboards and information products that exceed expectations
In short, this is a multifaceted role that will allow you to put your analytical abilities and creative data visualisation skills to good use!
DARE - Guts and glory!
As the ideal candidate for the role, you bring with you considerable knowledge and experience of numerical techniques and the ability to produce clear and creative data visualisations. You are eager to learn. You are also proactive and like to take the initiative. You have an eye for detail and quality and excel at storytelling. You combine your service-minded attitude with strong analytical and communication skills. You fit the profile perfectly if you also meet the following criteria:
You have experience with SAP BW on HANA;
You have an associate education degree, ideally in a business intelligence or business information-related subject;
You have experience with BI tools, preferably SAP BI, WEBI and Analysis for Business. Experience with SAP Analytics Cloud is an advantage;
You have a good command of spoken and written English. Knowledge of Dutch is an advantage;
Residency in the Netherlands is essential for this role.
If you recognise yourself in this description and want to work for a company that offers growth opportunities, where you can learn a great deal and eventually advance, we want to get to know you!
CARE - Together we create the best employee and customer experience!
In exchange for your enthusiasm, knowledge and experience, we offer you the opportunity to pursue your ambitions in a challenging and responsible role that has an impact on the company.
You have a chance to gain experience in a dynamic, successful and rapidly evolving retail organisation.
You work with talented, passionate and driven colleagues who use their expertise to take the organisation, its formulas and brands to the next level just as you contribute to the ongoing professionalisation of BI Reporting.
You enjoy a pleasant working environment and an informal corporate culture that puts the health and wellbeing of its people first. Employee wellness programmes include a bike scheme, sports centre membership, online yoga classes and unlimited fruit at the office.
You work partly from home and partly from our office in Soesterberg.
And the terms of employment?
A monthly salary commensurate with your knowledge and experience
Option of working 32 hours per week
8% holiday allowance
Annual bonus of up to 10%
Laptop and phone
25 days of annual leave for a full-time position
Excellent pension scheme, group health insurance and discount on private insurance
And… you get to choose a free pair of glasses or enjoy free contact lenses every year!
If we have sparked your interest and you can see yourself working at GrandVision Benelux, we'd like to get to know you! Click Apply to start the application process and you will hear from us soon.

The recruitment process consists of an introductory online interview on Microsoft Teams, an online assessment and a face-to-face interview at our office.
Job alert maken
Maak een job alert voor 'SAP' en ontvang dagelijks vergelijkbare vacacatures per mail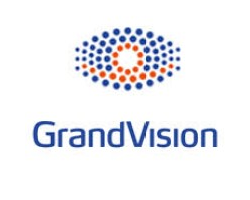 Soesterberg
LBO, MBO, HBO, Universitair
0 - 40 uur
41 dagen geleden

€3340-€4750 per month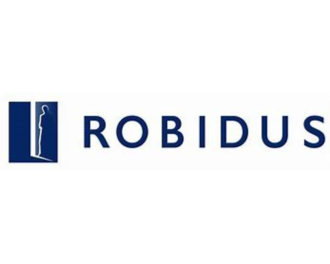 Breukelen (21 km)
LBO, MBO, HBO, Universitair
0 - 40 uur
gisteren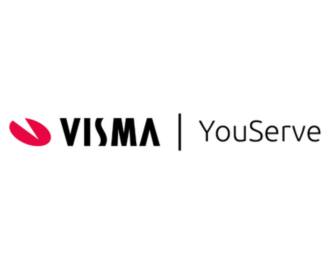 Amersfoort (7 km)
LBO, MBO, HBO, Universitair
32 - 40 uur
2 dagen geleden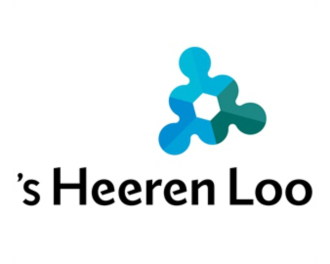 Amersfoort (7 km)
LBO, MBO, HBO, Universitair
32 - 40 uur
5 dagen geleden

2938 euro - 4304 euro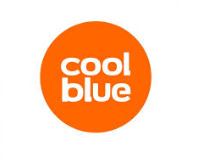 Amersfoort (7 km)
LBO, MBO, HBO, Universitair
0 - 40 uur
5 dagen geleden


Solliciteren kost slechts enkele minuten.
Hier ga je werken: Brilmij Groep B.V.
---
Marktleider in de optiek!GrandVision Benelux, onderdeel van EssilorLuxottica groep, is marktleider in de optiek-retail en levert kwalitatief hoogwaardige en betaalbare oogzorg. Wij geven jong en oud de magische ervaring van optimaal zicht. In de Benelux voert GrandVision de merken Pearle Opticiens en Pearle Studio. Maar wist je dat Zonnebrillen.com ook onderdeel van ons is? Samen ondersteunen we vanuit het Support Office in Soesterberg alle winke...
Ik wil meer weten over Brilmij Groep B.V.