Taken en verantwoordelijkheden
.
Responsibilities:
This role will focus on B2B sales into the two key regions for fat filled ingredients. The role involves finding new customers/routes to market, monitoring market movements and building relationships with existing customers.
Aid in the development of the short and long-term plans for the business and deliver the business objectives of profit growth, market share growth for existing markets, coverage of new markets, sustaining share through new product introduction.
Aid in the development and implementation of a sales strategy for our industrial dairy ingredient solutions - fat filled powders in bulk and retail formats including sales volumes/values and pricing strategy.
Team management – coaching and leading a team of 2-3 sales managers and 2 logistics officers in the two regions
Delivery of the budgeted sales metrics - customer wise, grade wise, geography wise • Identify new business opportunities within the existing and in new geographic territories and market channels.
Engagement with wholesalers, semi-wholesalers to track local pricing, country stock situation and local demand.
Actively Track competition activity in the region.
Manage shipment/logistics issues with customs, clearing agents that may come up.
The candidate:
12-15 years of B2B/corporate sales/key account management experience preferably in food, agribusiness or FMCG sectors.
Fluent French & English speaker. Spoken arabic will be a distinct advantage
Regional experience – coverage of Middle East and West African markets will be advantageous
Flexibility to travel to relevant locations on a regular basis
5+ years of team management experience
Strong mathematical skills and business acumen
Effective communication, interpersonal, presentation and negotiation skills
Experience of managing complex relationships with internal and external stakeholders
Dairy sales CV is advantageous
Good understanding of indent sales processes i.e., sales in USD/Euro on C&F INCO Terms


Solliciteren kost slechts enkele minuten.
Hier ga je werken: Ofi Europe
---
ofi was established in 1989 with 1 product in 1 country, trading cashew from Nigeria into India. Today we are a leading agri-business operating from seed to shelf in 65 countries, supplying food and industrial raw materials to over 13,800 customers worldwide. Our team of 23,000 employees has built a leadership position in many businesses including cocoa, coffee, cashew, rice and cotton. We have 44 different products across 16 pla...
Ik wil meer weten over Ofi Europe
Anderen bekeken ook
Amsterdam (19 km)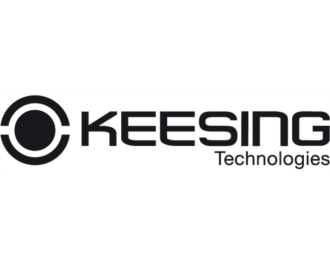 MBO, HBO
32 - 40 uur
47 dagen geleden