Taken en verantwoordelijkheden
The Nippon Express Group is a global logistics service provider whose Japanese corporation is headquartered in Tokyo, Japan. Our services range from air and ocean freight forwarding to cargo, removal services and warehouse operations. The company has numerous freight centers, warehouses and provides logistics services in over 45 countries on six continents with a global network of over 70,000 employees. The logistics focus is mainly on automotive and fashion industries, pharmaceutical products and further consumer goods. Since our founding in 1937, the Nippon Express Group has always used its logistics strengths as a social responsibility to connect people and regions.
The role
As a Quality officer you will be advising and supporting management in the development, implementation, assurance and testing of the quality policy within Nippon Express Belgium.
The work is carried out within the Quality, Environment, Safety & Health (QESH) department. The QESH department is part of the Business Support Division (BSD). The BSD supports our organization in the areas of policy, quality, communication, control, general and legal affairs, facility, project management, IT, and human resources.
You'll be part of a small team where you are responsible for the quality management within Nippon Express Belgium. You will be reporting directly to the General Manager of the BSD.
Your main focus will lie on these points
Policy and development
Development of quality policy, procedures and work instructions
Develop measuring instruments for quality systems such as customer satisfaction surveys and measuring the efficiency of quality and work processes
You follow relevant developments in the field of quality, such as new standards, guidelines and regulations that may have consequences for the organization
You support management in drawing up quality documents (guidelines, procedures, work instructions)
Information and advice
Prepare advisory reports based on feedback and analysis with suggestions to increase and guarantee quality to the GM
Provide information and instructions regarding the implementation of the quality policy to the GM, the management and all other employees within the organization
Consultation with department managers with the aim of evaluating and improving processes
Organizing Quality meetings
Organizing training courses and refresher courses
Execute and Monitor
Guide the implementation of the quality policy, systems and the associated change processes
Keep the quality management system up to date
Take care of the placement of and processes corrections on quality documents
Reports non-conformities and CAPA's to the GM
Identify risks
Identify bottlenecks within the organization that arise from audits, complaints, you analyse and draw up proposals for improvement
Participate in work and project groups
Handling customer complaints
Conduct audits, both internally and at suppliers and quality tours
Analyse data about business and production processes
Your profile
You are at least educated on a Bachelor level.
You have affinity with Logistics & Warehousing
You have knowledge of Quality management systems, ISO standards 9001 (ISO 14001 & 45001 is a plus)
Knowledge of GDP and ISO 13485 is a plus
You are familiar with a variety of concepts, practices, and procedures in the Quality field.
You have a demonstrated ability to communicate, present and influence credibly and effectively at all levels of the organization
You are analytical, assertive, pragmatic, independent, and have a hands-on mentality
You have management skills or are eager to learn these with a healthy dose of ambition (we are expecting that this position will become a management position in the near future)
You have Excellent communication skills in both Dutch and English
Your Application
If we sparked your interest, we are looking forward to your application. You can submit your application by filling in the form on the right hand side of this page. For more information you can always contact our recruiter Kees-Jan Band via +31 88 5678 399.


Solliciteren kost slechts enkele minuten.
Hier ga je werken: Nippon Express
---
As a logistics consultant, we aim to connect the world through transportation. At Nippon Express, we provide one-stop business solutions by integrating different modes of transport throughout the world.
Ik wil meer weten over Nippon Express
Job alert maken
Maak een job alert voor 'kwaliteitsmedewerker'
en ontvang dagelijks vergelijkbare vacacatures per mail
Anderen bekeken ook
Bergen op Zoom (17 km)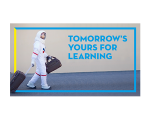 LBO, MBO, HBO, Universitair
0 - 40 uur
13 dagen geleden