Taken en verantwoordelijkheden
A role as project engineer within a state-of the art production environment.
PM Investments is currently looking for a Project Engineer, based in Bergen op Zoom, who Plan, develop, coordinate and execute the Engineering projects with the final objective of improving Operations performance (safety, productivity, quality, compliance, innovation). Ensure a proper Capex execution by monitoring closely the projects under his/her responsibility. Organize works and co-ordinate activities in order to meet objectives set for the projects under his/her responsibility.
THE OPPORTUNITY
Project management: Composing project teams consisting of internal and external parties. Managing the project and delivering project goals within the correct timeframe and budget. Communicating and reporting the progress of the project on regular time intervals. Creating a culture of commitment and involvement within the project team, Engineering and Operations departments. Implement IM Methodology throughout project stage gates.
Initiation and contribution: Proposing technical optimization projects in collaboration with production and engineering department. Exploring bottlenecks and improvements for processes, equipment, production facility and existing policies. Staying up to date with the latest technologies, equipment developments and standards.
Technical design and bidding process: Elaborating the business project on existing parameters such as URS, scope, success criteria and possible risks. Taking care of the technical specifics and installation of equipment according to URS. Offering support to the engineering department using information from offers, stakeholders, external experts, etc.
Project implementation and installation: Following up on operational agreements with suppliers on equipment installation and testing. Planning the optimal implementation strategy, together with operations department (Production ,SC , Quality). Managing the preparation, installation, testing and hyper care of project activities in case of (severe) disruptions, guaranteeing the optimal results, planning and safety.
Evaluation and conclusion of projects: Managing and finalizing all the administrative tasks in order to conclude the project regarding financial and technical aspects. Taking care of the 'correct project closure', including performance assessment and reporting in accordance with existing protocols.
Performance and continuous improvement: Lead and manage activities in the project team in order to ensure that relevant KPI's/ objectives are met. Drive continuous performance improvement by initiating the development and improvement of technological and business processes in order to identify opportunities to improve performance.
Health and Safety: You act as the role model of safety leadership and ensure the translation of the company policy with regard to health and safety into procedures and instructions for the engineering department. Reporting, handling and speaking up in case of safety errors or incidents.
Communication: Stimulating and contributing to an atmosphere of teamwork, concise communication and collaboration. Fostering professional relations with stakeholders within and outside the engineering department.
Geboden wordt
You will join a dynamic, international and fast-paced work environment in a constantly evolving industry and will interact with different levels of experience and expertise across the Company. We offer a contract with competitive salary commensurate to the professional experience. Our company offers you a fresh perspective. Here, you will never stop exploring and discovering. We take on-the-job learning to another level, giving you every opportunity to develop your career and reach your full potential. This position will advance your experience with innovative technologies, services, and processes. Backed by a competitive salary and compensation package, you will work in a professional setting with clients and team members from all over the world.
* Reduced-Risk Products ("RRPs") is the term we use to refer to products with the potential to reduce individual risk and population harm in comparison to smoking combustible cigarettes.
Profiel kandidaat
You hold a HBO or Master's degree in engineering or equivalent;
You have 3-5 years of working experience in project management and Industrial Environment;
You are keen on clear and constructive communication;
You are passionate about improvements and have a strong drive for results;
Specific experience in asset management
You are fluent English, oral and written
Meer informatie
Philip Morris Investments B.V.
Philip Morris International Inc. (PMI) is the leading international tobacco company, with six of the world's top 15 international brands, including the number one cigarette brand worldwide. PMI's products are sold in more than 180 markets. In 2014, the company held an estimated 15.6% share of the total international cigarette market outside of the U.S., or 28.6% excluding the People's Republic of China and the U.S. For more information, see http://www.pmi.com/. Want to discover your potential? Come join our team
Job alert maken
Maak een job alert voor 'Projectengineer' en ontvang dagelijks vergelijkbare vacatures per mail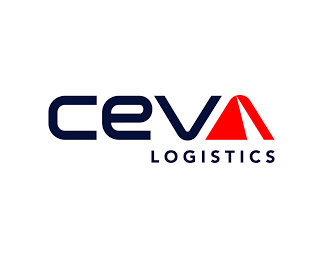 Oud-Gastel (17 km)
LBO, MBO, HBO, Universitair
0 - 40 uur
20 dagen geleden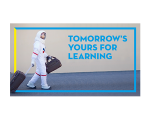 Bergen op Zoom
LBO, MBO, HBO, Universitair
0 - 40 uur
nieuw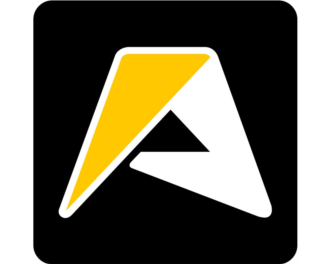 Stabroek (14 km)
LBO, MBO, HBO, Universitair
0 - 40 uur
28 dagen geleden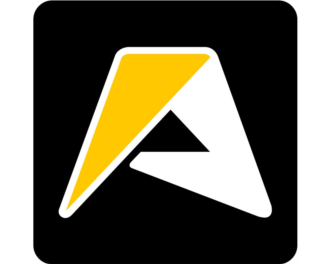 Stabroek (14 km)
LBO, MBO, HBO, Universitair
0 - 40 uur
28 dagen geleden


Solliciteren kost slechts enkele minuten.
Hier ga je werken: Philip Morris Investments B.V.
Welkom bij Philip Morris Investments B.V., sinds de fusie van Philip Morris Holland B.V. en Philip Morris Investments B.V., de overgebleven entiteit. Philip Morris Holland B.V. werd in 1969 opgericht en begon zijn productieactiviteiten in een kleine fabriek in Eindhoven. Toen ons bedrijf groeide, namen we in Bergen op Zoom een nieuwe fabriek in gebruik om tegemoet te komen aan de verhoogde productievraag.
De fabriek in Bergen op Zoom richt zi...
Ik wil meer weten over Philip Morris Investments B.V.