Taken en verantwoordelijkheden
As Organics Supply Manager you are responsible for leading the cross functional Seed Supply team at strategic and tactical level to ensure the correct progress of the End to End Seed Supply Planning process within the Organic crop responsibility to deliver seed availability. The supply plan is based on the latest demand, planning parameters, inventory levels in order to realize the requested performance while maximizing value for Enza Zaden. This means ensuring a strategic supply plan on the tactical and operational scale for all the crops and underlaying crop segments. As Organics Supply Planning Manager you will lead the S&OP process in close alignment with Marketing and Sales, Demand Planning, Portfolio Management, R&D and Production. As Organics Supply Planning Manager , you identify and solve (capacity) constraints on the mid and long term, ensuring the impact achieving the sales target is balanced with inventory risks (based on data and analysis), you ensure consensus or escalation about the solution to solve constraints and take care that the impact on sales targets and inventory risks is clearly calculated, discussed and decided with the right stakeholders.

To help you achieve this goal you have a dedicated team of operational supply planning experts behind you. Growth is important, not only for our crops but also for our employees. With your leadership capabilities you will lead, motivate, coach and develop your team to optimal performance to realize your and their goals.

You will play a key role in building and expanding the End to End planning capability by setting up and improving the planning work processes and implementation of advanced planning systems (long term planning, inventory management, product quality- and order flow management)

You are member of the Vitalis- MT (Vitalis is our organic seed company, from where we organize our worldwide distribution of organics seeds, Vitalis has a locations in Voorst and Enkhuizen).You will be able to work at least one day per week from Voorst and at least one day per week from Enkhuizen.

You will be reporting to the Global Supply Planning Manager and your key stakeholders are R&D Directors, M&S Directors, Global Managers Demand Planning, Portfolio & Production and the cross functional crop leadership teams.

Enza Zaden is investing in new technology, a data intelligence platform and is embracing agile principles as a way to accelerate innovation (future capability in state-of-the-art planning system).
In our S&OP you work across multiple functions, organization levels, crops, producers, and partners.

Profiel kandidaat
You have excellent leadership skills: You know how to lead and coach a team.
You love to solve complex problems and can analyze large sets of data.
You have a University degree in Supply chain management, Business Administration or Engineering.
You have 12 or more years of experience in a similar role.
Meer informatie
Do you see yourself taking up the challenge of working in an international environment and gaining lots of experience along the way? Let us know! Send your application to us via the Apply Now button.

For more details, please contact:
Sander Schoe, Sr Corporate Recruiter, +31 6 2136 890, s.schoe@enzazaden.nl

Acquisitie door bureaus wordt niet op prijs gesteld


Solliciteren kost slechts enkele minuten.
Hier ga je werken: Enza Zaden
---
Enza Zaden is a vegetable breeding company that develops vegetable varieties. And produces and sells its seeds all over the world. We have made an animation to explain to you properly (and as briefly as possible) what we do.
 
The purpose of our work? To offer everyone worldwide access to healthy and varied vegetables, providing healthy live and living. With more than 2000 passionate colleagues all over the world, we work together every...
Ik wil meer weten over Enza Zaden
Job alert maken
Maak een job alert voor 'supplychain'
en ontvang dagelijks vergelijkbare vacacatures per mail
Anderen bekeken ook
Enkhuizen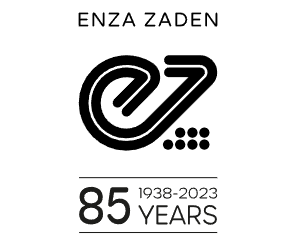 LBO, MBO, HBO, Universitair
0 - 40 uur
9 dagen geleden
LBO, MBO, HBO, Universitair
0 - 40 uur
20 dagen geleden
Enkhuizen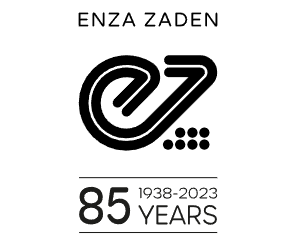 LBO, MBO, HBO, Universitair
0 - 40 uur
21 dagen geleden
Enkhuizen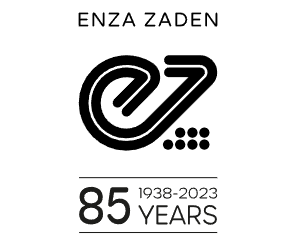 LBO, MBO, HBO, Universitair
0 - 40 uur
9 dagen geleden
LBO, MBO, HBO, Universitair
0 - 40 uur
30 dagen geleden