Wij bieden
min. €3.001,- max €4.573,- o.b.v. 1,0 fte
Salarisschaal conform CAO
Inleg individueel keuze budget kinderopvang
Taken en verantwoordelijkheden
Do you love working in an international and educational environment? Do you have the skills to work with students who have a special educational profile? Are you able to work with students from a variety of age ranges? Then continue reading and join our international department as a learning support teacher!
The job
As a learning support teacher, every day is different. You are aware that every individual student needs personalized attention. You will ensure that every individual student can thrive in a classroom environment. Together with your colleagues, you will support our students to develop their competencies in order to reach their full potential. In addition, you will continue to develop yourself in an informal working atmosphere where there is room for your ambitions.
Geboden wordt
A part time appointment for the school year 2023-2024;
Salary grading takes place in scale LB (min. €3.001,- max €4.573,-);
Good benefits such as a 8.33% year-end bonus, a labor market allowance, training opportunities, exchange facilities, ABP Pension and various group insurances;
The current collective agreement for primary education (CAO PO) is applicable for this role;
Friendly and supportive staff, and wonderful students who are eager to learn;
An opportunity to join an very well established IB world school.
Profiel kandidaat
Requirements for teaching positions at the ISE are, a relevant university degree, a (DUO) recognized teaching qualification in the Netherlands and eligible to work in the EU.
A perfect command of the English language;
Previous experience working in a primary school;
Previous experience with working with students who have special learning needs.
Meer informatie
Here is where you'll work
The ISE is an established IB world school which serves students from more than 55 different countries. We believe that students are entitled to an education which inspires, challenges and motivates. The ISE is proud to be able to offer excellent facilities, and small classes. We aim to develop each student's unique skills and to give a sense of other cultures without reducing students' own cultural identities.
Will you become our new colleague?
Are you ready for this wonderful opportunity? Then we would like to receive your application before 9 June 2023 using the button below. Interviews will take place as soon as possible, at a convenient time for both of us. If we are as enthusiastic as you are, we will contact you to arrange a time!
For more information about the organisation take a look at: www.isecampus.nl. If you need more information about this vacancy you can contact Joan Roach via j.roach@isecampus.nl.
Are you unable to send us your application via the button below? Please contact the HR department via afdelinghr@silfo.nl and we will be happy to help you. It is not possible to leave your application using one of the above e-mail addresses.
Acquisition in response to this vacancy is not appreciated.
Onze arbeidsvoorwaarden
Salarisschaal conform CAO
Vakantie tijdens schoolvakanties
Goed bereikbaar met openbaar vervoer
Inleg individueel keuze budget kinderopvang
Onze waarden
Caring
Aandacht en zorg voor elkaar en de samenleving.
Connecting
Samenwerken, actief verbinding zoeken en netwerken creëren.
Creating
Al onze creativiteit én inspiratie aanwenden met als doel ons beste onderwijs te geven met zoveel mogelijk kansen.
Celebrating
Het vieren van successen en het leren van fouten: onderwijs is nooit af.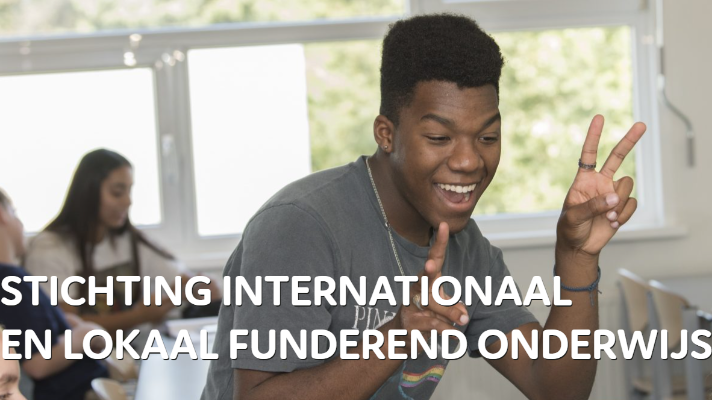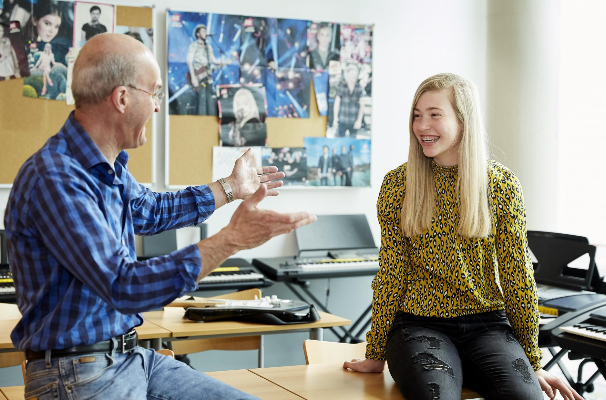 Hoe ziet je sollicitatieprocedure eruit?
Sollicitatie
Solliciteer online
Eerste reactie
Wacht op bericht
Eerste interview
Eerste gesprek
Tweede interview
Tweede gesprek
Aanbod
Feestelijke overeenkomst


Solliciteren kost slechts enkele minuten.
Hier ga je werken: International School Eindhoven
---
Wij bieden basis- en voortgezet onderwijs voor de kinderen van internationaal georiënteerde gezinnen. Als school die gezinnen uit 55 verschillende landen bedient, erkennen wij dat wij meer moeten bieden dan alleen "onderwijs". Als uitgangspunt helpen wij onze leerlingen om hun thuistaal te ontwikkelen en tegelijkertijd een tweede of zelfs een derde taal te ontwikkelen. Op die manier bieden wij onze leerlingen de mogelijkheid om deel te nemen aan ...
Ik wil meer weten over International School Eindhoven