Taken en verantwoordelijkheden
Day after day, we work hard to inspire our customers. As a junior buyer, do you want to be a strategically important part of this success story and conduct exciting negotiations with the key account managers of well-known brands? Then be sure to read on. How do I become a Junior Buyer Audio/Camera at Coolblue? You have completed your studies and have already gained some experience in purchasing? Do you enjoy negotiating, maintaining relationships with stakeholders and finding the best deals? Are you looking for a flexible, dynamic company where you can develop yourself further? Read on, Kay explains how to become a Junior Buyer at Coolblue. You enjoy doing this, Negotiate with manufacturers to build long-term partnerships and close critical deals for Coolblue. You will be responsible for contract negotiations while the Supply Chain Planner is responsible for procurement. Establish and maintain supplier contacts. Together you will make short and long term plans for Coolblue's sourcing in Germany. Analyze sales reports and market data. Break records with new, improved campaigns. You launch these in cooperation with your team, consisting of buyers, media consultants, product managers and product editors. Presenting your annual contract negotiations to an international delegation. Working with your buyer colleagues in the Netherlands to find meaningful synergies and learn a lot. Handing out high fives when the campaigns you organize go like clockwork. Maintaining your product category together with your team. This includes brainstorming sessions, consultations, overcoming obstacles and celebrating successes over (virtual) drinks after work. You recognize yourself in the following, You speak German and English or German and Dutch fluently. A completed university education, ideally in the field of business administration/economics. You like to negotiate for your life and have a winning mentality. You already have 1-2 years of experience in category management, purchasing or product management. Ideally even in e-commerce. You are a professional conversationalist for business relationships (from customer service to management). You're not afraid of the responsibility that comes with important contract negotiations. You are a born networker. You're extremely results-oriented and a true dealmaker. You see opportunities based on the data you analyze to consistently close better deals. You live in Rotterdam or in the area. This is what you're looking for in a job, With over 30 training courses in our own Coolblue University, you can become a little bit better every day. An extraordinarily good work environment, with freshly made snacks, monthly drinks, legendary Coolblue parties, awesome team activities, and an informal, playful department. Salary in line with the market. Retirement plan. A picture-perfect office at a great location. You could crawl to work from Rotterdam Central Station. Though we recommend just walking for 2 minutes. Room for new initiatives and ideas. We're always open to those, whether you've been with us for a week, a month, or a year. Challenging work to really immerse yourself in, so you sometimes forget you're even working. A flat organization in the broadest sense of the word. You can just go and have a drink with the boss.
Job alert maken
Maak een job alert voor 'buyer' en ontvang dagelijks vergelijkbare vacatures per mail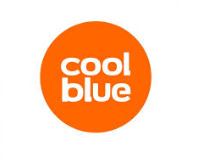 Rotterdam
LBO, MBO, HBO, Universitair
0 - 40 uur
5 dagen geleden
Rotterdam (1 km)
LBO, MBO, HBO, Universitair
0 - 40 uur
nieuw
Rotterdam (1 km)
LBO, MBO, HBO, Universitair
0 - 40 uur
40 dagen geleden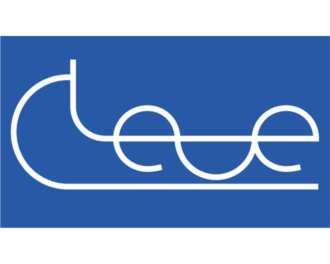 Rotterdam (6 km)
MBO
32 - 40 uur
27 dagen geleden
Bij Coolblue krijg je de vrijheid om te doen wat je wilt. Het maakt niet uit of je nieuw bent, want er wordt gewoon naar je geluisterd en je krijgt de kans om inzichten te delen.
George Khedoe
Product Support Specialist


Solliciteren kost slechts enkele minuten.
Hier ga je werken: Coolblue
---
Er zijn weinig bedrijven waar zoveel collega's ook vrienden zijn. Dat is onze kracht. Omdat je voor vrienden alleen het beste wilt. Omdat we het samen beter weten dan alleen. Omdat we de beste ideeën soms buiten werktijd bedenken. Omdat je tegen vrienden gewoon de waarheid vertelt. Eerlijk en direct, ook als dat moeilijk is. We luisteren, en staan open voor kritiek. We geven zonder direct iets terug te verwachten. 

Vriendschap ontstaat...
Ik wil meer weten over Coolblue