Wij bieden
Werken vanuit huis mogelijk
Taken en verantwoordelijkheden
About the function: Sales, Innovation and Marketing (SIM)
As we pivot from commodity to ingredients company, we have a global commitment to innovate, ideate and co-create. Our global network of innovation & application centers is a hive of fresh thinking, great ideas, and ingredient expertise. Lead by our integrated Sales Innovation and Marketing (SIM) approach, high on consumer insights, ofi is leading traceable, nutritious & delicious category formulations through our 15 Innovation centers. Ongoing investments in application development and R&D expertise has unleashed the full natural potential of our highly complementary portfolio to deliver further value-added ingredients and solutions for our customers.
About the role
We are seeking a Global HR Business Partner to work with executive leadership across Sales, Innovation, Marketing and to develop human capital strategies and drive an integrated talent agenda for these critical functions across ofi globally. The role will be a key member of the HR team and will report to the Global Head of HR for Corporate Functions and work with the global HR Leadership Team to drive successful planning and delivery of HR programs and services to the business that helps us deliver value-added ingredients to our customers in the different channels and categories.
Key Responsibilities
Serve as a strategic business partner focused on building a world class Sales, Innovation, and Marketing functions across the globe.
In partnership with executive SIM leadership team co-lead the ofi talent and capability development agenda for these functions and ensure the desired one ofi culture is present in SIM globally.
Collaborate with the COE teams (IDE, Total Reward, Talent Management and OE/OD) to contribute to the strategic development and success of the organization on a global scale by creating a positive and inclusive work environment, and driving sustainable growth.
Develop and execute a reward and recognition program that aligns to the ofi and SIM balanced scorecard framework and that promotes employee engagement enabling a high-performing (SIM) workforce to contribute to ofi's strategic growth.
Function as a change agent to business through process design and transformation – striving to lead mutual processes to best practice status.
Provide coaching and acting as a sounding board as required to executive SIM Leadership team on talent management & development, performance management, and organizational design consultation.
Collaborate with Country and Regional HR Managers on execution to achieve desired outcomes, e.g., employee related issue, policy interpretation and people processes.
Geboden wordt
At ofi you will get a position in one of the fastest growing and most sustainable companies in the food and agri-industry. You will have a high responsibility and will start in a very entrepreneurial, open and informal organization with regular social events.
Profiel kandidaat
About the person
o 15+ years of relevant experience, preferably from CPG, Food & Beverage, and FMCG industry, (Value added / functional Ingredients) at least 5-6 years as part of leadership team.
o 10+ years in HR strategic business partnering in multi-national organisations with a global footprint and recognized for strong Human Resources practices.
o Customer-first mindset with strong commercial and business acumen
o Commercial/go-to-market experience having collaborated with Commercial teams servicing customers.
o Resilient attitude, hands-on, ability to work effectively in an environment with small and agile teams.
o Experience building and implementing organization effectiveness, talent management, and IDE frameworks and models.
o Experience managing complex change projects that deliver improved business results.
o Ability to navigate and perform through diverse cultures across the globe.
Key Attributes
o Outcome oriented, strong execution and operational effectiveness
o Leading and Managing change
o Strategic Agility and Intellectual Curiosity
o Ability to Influence superiors and peers
o Ability to get things done, Dealing with Ambiguity
o Stakeholder management in complex matrix environment
o Business Partnering
o Collaborative leadership style
o Team player
Onze arbeidsvoorwaarden
25 vakantiedagen + de mogelijkheid om er 10 extra bij te kopen
Werken vanuit huis mogelijk
Goed bereikbaar met openbaar vervoer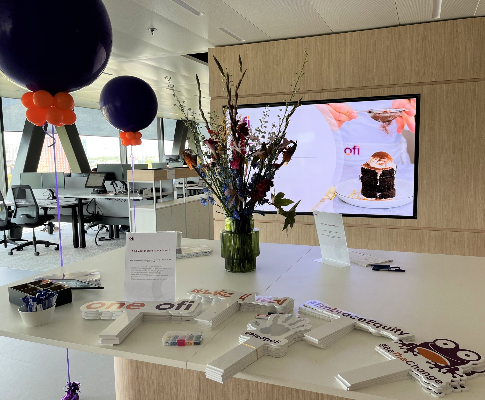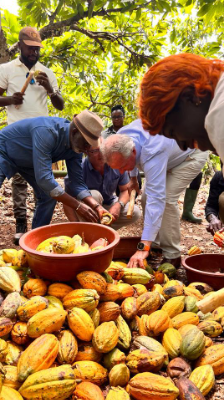 Solliciteren kost slechts enkele minuten.
Hier ga je werken: Ofi
---
The chances are you've already experienced a little of ofi today. One in five chocolate bars produced anywhere in the world use our cocoa beans and products. We supply enough coffee beans to brew over 90 billion cups of coffee and our nuts, spices and dairy products are used in millions of products around the world. But we don't just source or grow the raw materials for these products: our team of chefs and food scientists are working clos...
Ik wil meer weten over Ofi