Taken en verantwoordelijkheden
The Future Leadership program offers a customized developmental journey structured to explore your potential within your business/functional stream. It immerses you into the operations from day one ensuring your learning experience is relevant, practical, and hands-on working with experts on the field. There are two distinct phases:
Phase I Corporate Onboarding: formal exposure to all aspects of the business to accelerate your knowledge on the ofi way of doing business, who we are, what we do and how we operate.
Phase II Field Rotations & Business Unit Rotations: hands-on exposures across business models/geographies, mentored by a senior leader, designed to fast track your knowledge of the business/function. You will be placed in your potential role, with clear responsibilities to deliver. You will be closely mentored by a senior leader and supported by an HR Partner during this phase
Responsibilities
Analyzing current and past financial data & being able to draw trends and inferences from the same.
Looking at current financial performance and identifying trends and be able to advise company and recommend actions to management based on sound analysis
Conduct business studies on past, future and comparative performance and develop forecast models
Develop financial models, conduct internal and external benchmarking and process analysis
Preparing reports on the above information and communicating the insights of these reports to the wider business
Consulting with the management team to develop long-term commercial plans
Suggesting budgets and improvements based on the above information
Gain and update job knowledge to remain informed about novelty in the field
Developing initiatives and policies that may improve financial growth
Drive process improvement and policy development initiatives that impact the function
Consult with management to guide and influence long term and strategic decision making within the broadest scope
Working closely with senior management and reporting to Head of FP&A
Develop selected analytics, financial modelling and trend analysis and work with Business Intelligence Tool, Microsoft Excel, PPT and Dashboard reports
Create Compelling & Insightful Presentations
Personal requirements
Master in Financial accounting, MBA finance preferably, CA, CFA, ACCA, CIMA.
Strong financial and management skills
Excellent analytical and problem-solving skills with strong attention to detail (Deep-dive and High-level summary capability)
Ability to read and analyze annual financial statements and draw inferences from the same
Ability to engage in detailed research and analysis and put large data into clear understandable models which can be used for decision making
Financial modelling
Strong verbal and written communication skills with the ability to clearly articulate results
Proven experience developing and improving processes, with desire to influence change
Honesty, Integrity, and sense of responsibility
Strong team player with ability to interact and engage with various functions and BUs.
Ability to drive high quality standard deliverables independently and collectively.
Strong interpersonal skills. Builds trust across multiple stakeholders group.
Ability to deal with ambiguous situation and work through project ideation to conclusion.
We're committed to getting this right!
Credentials and experience are important at ofi. We seek graduate/post graduate qualifications from Leading schools globally with 3-5 years of experience in Finance
Mobility is important. A career in ofi is strengthened with multi-location experience including emerging economies.
Working in ofi isn't a 9-5 job! We are globally connected, operating across geographical boundaries and time zones.
Can you visualize this for yourself? Act as an entrepreneur within the large ofi framework. Exercise initiative, conceptualize and implement business models. Be responsible for key parts of the function supporting the business operations.
Location: London/Singpore


Solliciteren kost slechts enkele minuten.
Hier ga je werken: Ofi Europe
---
ofi was established in 1989 with 1 product in 1 country, trading cashew from Nigeria into India. Today we are a leading agri-business operating from seed to shelf in 65 countries, supplying food and industrial raw materials to over 13,800 customers worldwide. Our team of 23,000 employees has built a leadership position in many businesses including cocoa, coffee, cashew, rice and cotton. We have 44 different products across 16 pla...
Ik wil meer weten over Ofi Europe
Job alert maken
Maak een job alert voor 'traineeship'
en ontvang dagelijks vergelijkbare vacacatures per mail
Anderen bekeken ook
LBO, MBO, HBO, Universitair
0 - 40 uur
51 dagen geleden
Lelystad Almere Dronten Zwolle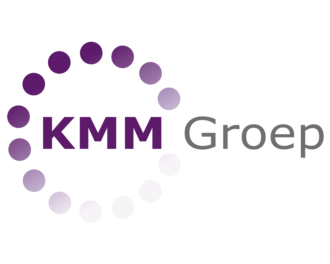 LBO, MBO, HBO, Universitair
0 - 40 uur
12 dagen geleden
HBO, Universitair
32 - 40 uur
17 dagen geleden
Nederhorst den Berg (20 km)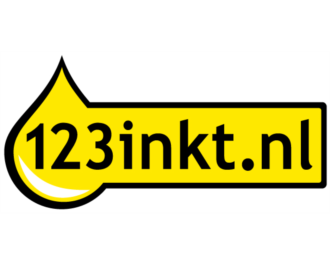 LBO, MBO, HBO, Universitair
32 - 40 uur
21 dagen geleden
LBO, HBO
32 - 40 uur
46 dagen geleden