Waarom onze organisatie
Extraordinarily good work environment
A little bit better every day
Taken en verantwoordelijkheden
You lead your team of account managers to reach the NPS and EBITDA goals of Coolblue Business in Germany. How do I become a Business Development Manager B2B Germany at Coolblue? You translate the objectives for Coolblue Business around customer satisfaction, earning money and satisfied Coolblue employees to your team and ensure that your team pursues and achieves these goals. With your knowledge about the german B2B market and insights in market developments you identify the greater opportunities to strengthen and expand our position. Long-term partnerships are paramount here. You ensure good cooperation on the processes by proactively coordinating this with stakeholders from, among others, Purchasing, Finance, Delivery, Legal and Security. You enjoy doing this, Elevate the success of Coolblue Business in Germany, Create and execute plans to improve results, Develop and maintain processes with relevant stakeholders, Acquire new key accounts and lead important negotiations, Improve customer satisfaction by working pro-actively on customer feedback, You recognize yourself in the following, You speak fluent German and English. Dutch would be a plus. You have a degree in business studies. You have at least 2-3 years of relevant experience in B2B sales, ideally in the IT/telecommunications sector. You are good with numbers. You understand how to translate complex data into concrete insights and action items. You like to work 3 times a week in our Headquarters in Rotterdam, Sometimes you'll travel to our customers. Most nights you'll sleep in your own bed though. This is what you're looking for in a job, With over 30 training courses in our own Coolblue University, you can become a little bit better every day. An extraordinarily good work environment, with freshly made snacks, monthly drinks, legendary Coolblue parties, awesome team activities, and an informal, playful department. Salary in line with the market. Retirement plan. A picture-perfect office at a great location. You could crawl to work from Rotterdam Central Station. Though we recommend just walking for 2 minutes. Room for new initiatives and ideas. We're always open to those, whether you've been with us for a week, a month, or a year. Challenging work to really immerse yourself in, so you sometimes forget you're even working. A flat organization in the broadest sense of the word. You can just go and have a drink with the boss.
At Coolblue you get the freedom to do what you want. It does not matter if you have just started, because they will just listen to you and you get the chance to share your insights.
George Khedoe
Product Support Specialist
Onze waarden
Friends. Honest, direct, open.
There are few companies where so many colleagues are also friends. That is our strength.
Go for it. A little bit better every day.
Less talk, more action. Actions speak louder than words. We've got plenty of sayings for it here in Rotterdam. At Coolblue we sum up our down-to-earth mentality in three simple words: Go for it.
Flexible. Dare to change.
We're constantly changing. Sometimes because we can, sometimes because we have to. From the start, to support our rapid growth. We don't say 'because we always do it like that' around here.
Unconventional. One of a kind.
Real, unconventional Coolbluers. We're proud of them. That's why we show them off in our commercials and on our websites. Exactly the way they are.
Simply amaze. Anything for a smile.
Simply amaze. Two contradictory words. But that makes them incredibly Coolblue. Unconventional and down to earth. The word simply says a lot.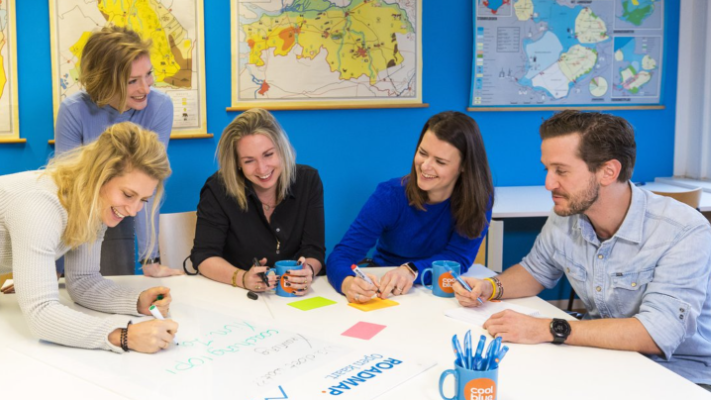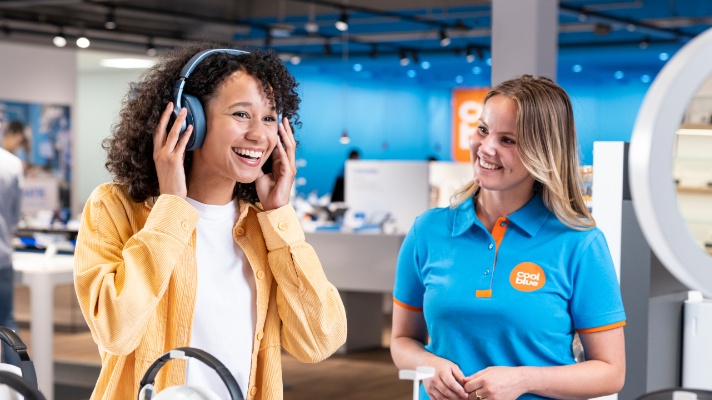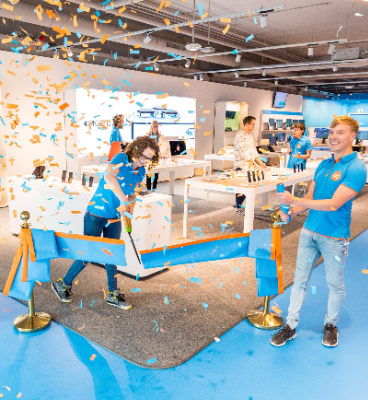 Solliciteren kost slechts enkele minuten.
Hier ga je werken: Coolblue
---
We're the largest and most customer-friendly online retailer in the Netherlands and Belgium and we're also active in Germany. We have a wide range, from telephones to laptops and from washing machines to fridges. Our own delivery service delivers packages in our vans or electric bikes. We also have an installation service and customer service. We strive to fo things a little greener every day and do everything we can to make our customers happy. ...
Ik wil meer weten over Coolblue