Taken en verantwoordelijkheden
We're looking for an experienced Business Analyst who can bridge the gap between the business and IT. In this role, you will be responsible for analyzing, understanding and improving business processes. You are together with a team of great colleagues the driving force in realizing these improvements

Are you a:
Bridge builder: Ability to see across borders and connect people and content
Scout: Ability to identify and formulate opportunities, gaps and future stats
Visualizer: Ability to present complex information in a compelling and attractive way
Then the role of Business Analyst at Enza Zaden is the role for you.
What you do as Business Analyst
You enable change by defining needs and recommend solutions. What we need to transform from current situation to future states on different parts like, services, processes, information and applications.
You provide information and insights and give advice about business and IT processes. By presenting your results in a visually attractive way you create an overview of complex subjects which enables you to inform relevant stakeholders and co-develop intelligent solutions. You are very involved in the business, you participate in the roadmap creation, selection of new software and other projects; supporting them with the business insights that they need.
Design is your strong suit. You create functional designs and provide business process models that comply with the architectural frameworks and principles. Also, requirements management holds no secrets for you, keeping in line with the requirements for a project by checking the implementation of solutions for the defined requirements.
Profiel kandidaat
You have a helicopter view, are analytically strong, highly adaptable and a problem solver.

You work in a structured way and are good in process thinking;

You possess excellent communication skills in English

You have experience with one or more functional areas e.g. Operations, R&D, finance, HR, procurement, marketing and sales

You are results-oriented and a true team player with a critical attitude;

You have experience with process modelling (BPM) and requirements managements (IREB);

You have extensive experience with business applications like ERP, CRM, BI, Advanced Planning and Microsoft Office

You have Bachelor or Master (HBO/WO) work level;

You have at least 5 years of working experience in a role close to business and IT.
Meer informatie
Do you see yourself taking up the challenge of working in an international environment? Let us know! Send your application to us via the Apply Now button.

For more details, please contact:
Sander Schoe
Sr corporate recruiter
s.schoe@enzazaden.nl
00316 2136 8907


Solliciteren kost slechts enkele minuten.
Hier ga je werken: Enza Zaden
---
Enza Zaden is a vegetable breeding company that develops vegetable varieties. And produces and sells its seeds all over the world. We have made an animation to explain to you properly (and as briefly as possible) what we do.
 
The purpose of our work? To offer everyone worldwide access to healthy and varied vegetables, providing healthy live and living. With more than 2000 passionate colleagues all over the world, we work together every...
Ik wil meer weten over Enza Zaden
Job alert maken
Maak een job alert voor 'businessanalist'
en ontvang dagelijks vergelijkbare vacacatures per mail
Anderen bekeken ook
LBO, MBO, HBO, Universitair
0 - 40 uur
48 dagen geleden
Reeuwijk | vanaf april 2023 Nijkerk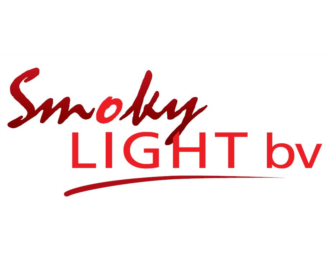 MBO, HBO
24 - 32 uur
49 dagen geleden

€ 2.500 - € 3.000 per maand op basis van fulltime
In eigen regio

LBO, MBO
0 - 40 uur
49 dagen geleden