Taken en verantwoordelijkheden
As Breeder Leek, you contribute to the development of new leek varieties. You observe, evaluate, and select in breeding and screening trials. You record and process breeding and screening data. With the collected information, you are able to analyze and create new varieties for the designated markets. The screening trials are located in the open field on various locations in and outside the Netherlands, so traveling will be part of your job.

You are part of the Leek Breeding team consisting of an experienced Senior Breeder and several technicians. You will also work closely together with colleagues of other departments, ranging from commercial specialists to researchers. You report to the Senior Breeder Leek. Because you work in a small team, you have a lot of responsibilities.

Profiel kandidaat
You are a hands-on breeder, enjoying the field work. When you see a field full of plants, your analytical skills are triggered making you notice every detail and assessing their relevance. You efficiently translate breeding data and market trends into practical breeding programs. You are eager to learn and to develop yourself to become an experienced breeder.

Modern methods of breeding are your main professional interests. You can cooperate with a team but also work independently as you spend time alone in the field. You proactively cooperate with internal colleagues, such as research, sales and operations. You are an enthusiastic breeder who sees new possibilities and comes with creative ideas. You have a valid driver's license B and are willing to travel abroad.

In short, you:
have a BSc or MSc degree in Plant Science;
have preferably 3-5 years of relevant working experience in breeding. Experience in open field vegetables is a plus;
have a hands-on approach;
have good communication skills in the Dutch and English language.
Meer informatie
Please, send your application to our Recruitment department, via the Apply now! buttons.

More information:
Annemarie Weening, Recruiter, +31 62970 6834

Acquisition as a result of this vacancy is not appreciated


Solliciteren kost slechts enkele minuten.
Hier ga je werken: Enza Zaden
---
Enza Zaden is a vegetable breeding company that develops vegetable varieties. And produces and sells its seeds all over the world. We have made an animation to explain to you properly (and as briefly as possible) what we do.
 
The purpose of our work? To offer everyone worldwide access to healthy and varied vegetables, providing healthy live and living. With more than 2000 passionate colleagues all over the world, we work together every...
Ik wil meer weten over Enza Zaden
Job alert maken
Maak een job alert voor 'teelt'
en ontvang dagelijks vergelijkbare vacacatures per mail
Anderen bekeken ook
LBO, MBO, HBO, Universitair
0 - 40 uur
2 dagen geleden
LBO, MBO, HBO, Universitair
0 - 40 uur
2 dagen geleden
LBO, MBO, HBO, Universitair
0 - 40 uur
22 dagen geleden
LBO, MBO, HBO, Universitair
0 - 40 uur
35 dagen geleden
Enkhuizen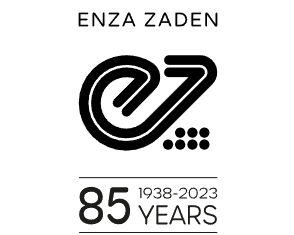 LBO, MBO, HBO, Universitair
0 - 40 uur
39 dagen geleden